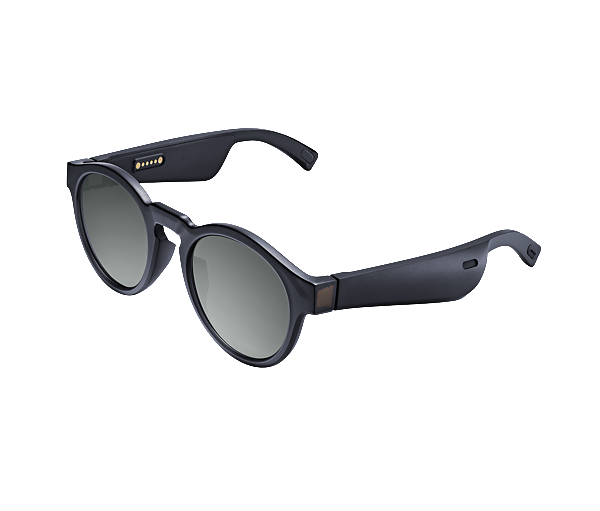 Bose Frames Rondo
Recommended retail price
Current Price AED849.00
Original Price AED849.00
Overview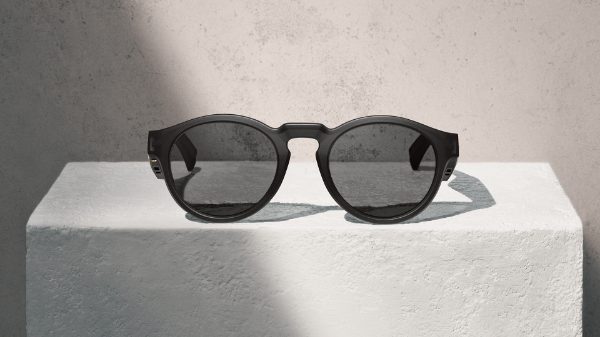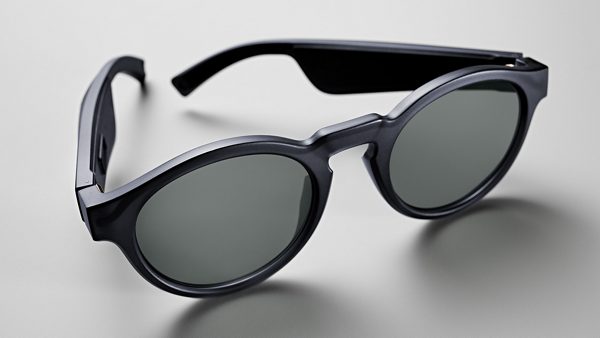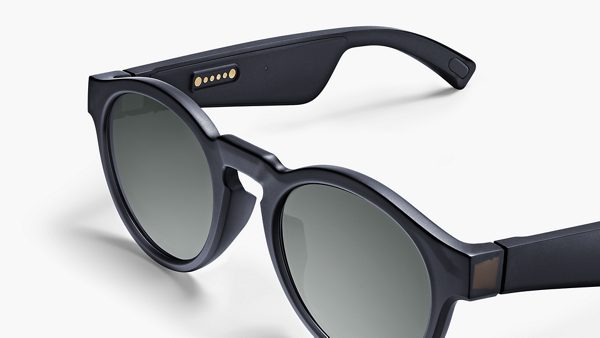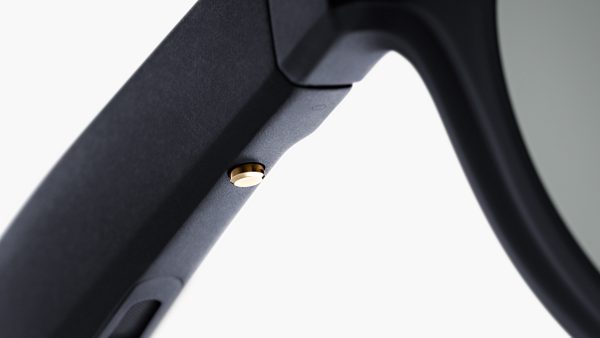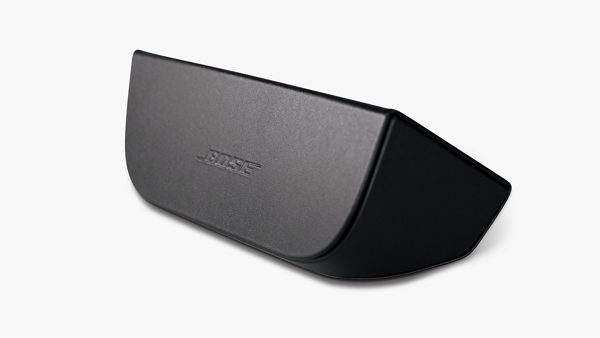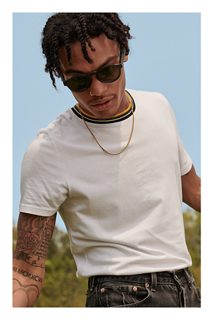 This distinct rounded shape was first popularised by artists and musicians, which is fitting because for the first time ever it now plays music.
From the patented acoustic chambers to the premium lenses, Bose Frames are designed for sun and sound. Explore the features to see how it all comes together.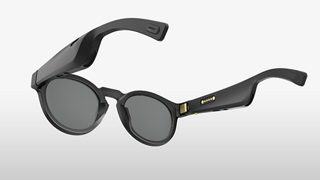 Miniaturised Bose speakers
Precisely positioned to direct sound at you and away from everyone else.
Shatter and scratch resistant
Designed to survive life on the go.
Nylon rims
Scratch resistant and subtly transparent.
Uniformly tinted
Blocks up to 99% of UVA/UVB rays.

Metal hinges
Stainless steel hinges finished in gold.
One-button control
Power on/off. Accept/reject calls. Play/pause music. And access Siri or the Google Assistant.
Open-ear design
Engage with your world, while enjoying your music.
NOTHING IN OR ON YOUR EARS

It's a new way to listen. One that leaves you free to hear and interact with the world around you, all while discreetly listening to music.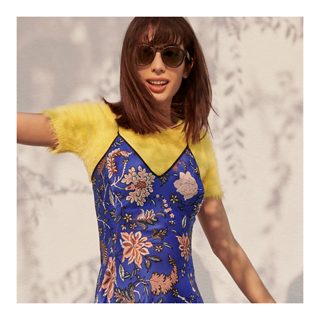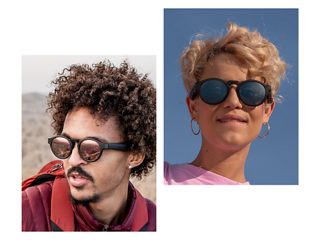 Choose the look that best fits you with the Bose Frames Lens Collection. Featuring a selection of limited-edition colours, these replacement lenses are easy to interchange for a look that's all your own.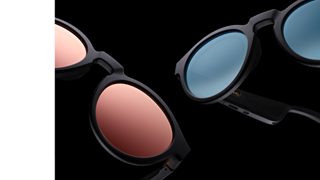 Love your Bose Frames? We want to hear about it. Post your photos to Instagram using #BoseFrames and tag @Bose to share your story.

Specs
Dimensions/Weight
Frames Rondo one size S/M
49.5 mm / 15.5 mm / 154 mm
(Lens width / Distance between lenses / Temple length)

Additional details
Bluetooth range: 9 m (30 ft)

Battery charging time: Up to 2 hours

Battery life: Up to 3.5 hours of streaming music playback
WHAT'S IN THE BOX
Bose Frames Rondo

Carry case

Charging cable

Cloth bag
RONDO ONE SIZE S/M
Accessories
From AED99.00
Mirrored Rose Gold (Polarized)

Gradient Blue (Non-polarised)
FAQs
Do Bose Frames have UVA/B protection?
Yes. Bose Frames are 99% UVA/UVB protected.

Are Bose Frames water and/or sweat resistant?
No. Frames have protection against dripping water (IPX2 rating). They are not meant to be submerged under water, such as use during swimming or other water sports.

Are Bose Frames polarised?
No, but polarised lenses for Bose Frames can be purchased separately.

Can I use Bose Frames to make phone calls?
Yes. A call can be answered and ended by pressing the multi-function button.

What are the audio connection options for Bose Frames?
Bose Frames support industry-standard Bluetooth® A2DP and Bluetooth HFP for phone calls.

Do Bose Frames support Wi-Fi® or WiDi®?
No. The wireless connection for Bose Frames is Bluetooth® only.

What is the range of the Bluetooth® performance of Bose Frames?
The Bluetooth connection for Bose Frames is capable of stable operation at up to 9 m (30 ft). Performance can be affected by obstacles such as walls or metal, interference from Wi-Fi or other wireless devices and device manufacturers' Bluetooth implementations.

How many devices can pair with Bose Frames at once? What happens if I have several Bluetooth®-enabled devices in my house?
Bose Frames keep track of the last eight devices to have paired and connected with them, dropping the least recently used when a new one is paired.
When in Bluetooth mode, Bose Frames search for and connect to the most recently connected active Bluetooth-enabled device. If that device is unavailable, Bose Frames will attempt the next most recently connected device.
If you wish to connect to another device, even one previously paired, you must power off Bose Frames by flipping them upside down for two seconds. Then, press and hold the button on the right temple until you hear "Ready to connect" and the status light slowly blinks white.


What apps work with Bose Frames?
As Bose Frames use Bluetooth® connectivity, you can access any app that's on your mobile device. Some examples include:

Music services like Spotify® and Apple Music
Voice communication apps like Skype and WhatsApp
Navigation apps like Google Maps or Waze

Are Bose Frames enabled with Bose AR?
Yes. Bose Frames will receive over-the-air updates via the Bose Connect app. For iPhone, iPad and Android users with a Bose AR-enabled product, the first step is to open the Bose Connect app (version 8.0 or later) and confirm that your product's firmware is up to date. Then you'll have access to a showcase of Bose AR-enhanced apps with links to download them. iPhone, iPad and Android apps are available now, with more in development.
Bose AR availability and functionality varies


What is Bose AR?
Bose AR is a first-of-its-kind audio augmented reality platform that makes astonishing new audio experiences possible. Combining the power of wearable audio products, mobile devices and integrated apps, Bose AR can augment your world with content for your ears instead of your eyes. The availability and functionality of Bose AR may vary.

What is the battery performance of Bose Frames?
Battery performance varies with the content played and the volume at which it is played. In typical usage, the Bose Frames battery lasts up to 12 hours on standby or up to 3.5 hours of streaming music playback.

What is the purpose of the multi-function button?
When in audio playback mode, the multi-function button allows you to play (single press), pause (single press), skip forwards (double press) and skip backwards (triple press).
When there is an incoming call, pressing the multi-function button will answer the call, and pressing and holding it will reject the call. During an active call, pressing the button will end the call.
To trigger the voice assistant, press and hold the multi-function button to access Siri on an iOS device or the Google Assistant on an Android device.
The button is also used to power off Bose Frames. Simply double press and hold the button to turn off the device.